The Book of Hov – I co-wrote the audio stories for this tribute to JAY-Z's life and work. The exhibit was executive produced by ROC Nation, and hosted at the Brooklyn Public Library.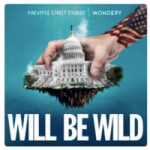 Will Be Wild – I was the senior producer for this eight-part series about the January 6th insurrection. The show, hosted by Andrea Bernstein and Ilya Marritz, focused on the origins and costs of the attack on the Capitol, and looked ahead to what comes next. Reporting from the series was cited in the January 6th Congressional hearings, on NPR, and cited in best-of lists.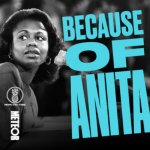 Because of Anita – I was senior producer for this award-winning four-part series, hosted by Cindi Leive and Salamishah Tillet. The show explored the legacy of Anita Hill's historic testimony at Clarence Thomas's Supreme Court confirmation hearings. Episode three featured the first-ever public conversation between Professor Hill and Dr. Christine Blasey Ford. The show won a Gracie.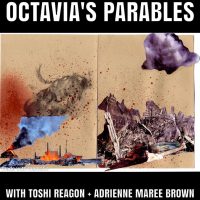 Octavia's Parables – I produce this chapter-by-chapter read-along celebrating the work of visionary writer Octavia E. Butler. We have explored the Parables series, and the Wild Seed trilogy. I conceived of this show with adrienne maree brown, and it's hosted by adrienne and Toshi Reagon. Named one of the best podcasts of 2020 by the NYT.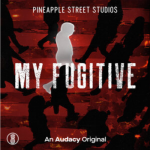 My Fugitive – I was senior producer for this 8-part series, hosted by Nina Gilden Seavey. Nina's dad was a civil rights lawyer in St. Louis. In 1970, he represented a young man arrested at a protest against the war in Vietnam. Sentenced to five years in federal prison, the kid – Howard Mechanic – went underground. For almost 30 years. My Fugitive is the story of Nina's search for Howard, and for answers.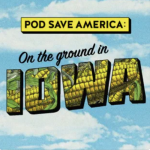 Pod Save America: On the Ground in Iowa – I was senior producer for this  four-part series, hosted by Tommy Vietor. Tommy was on President Obama's campaign staff during the 2008 Iowa Caucus. Eight years later, he (and I) went back to try to explain how the caucuses work, and why Iowa goes first.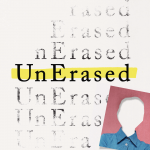 UnErased – a series with Jad Abumrad, about gay conversion therapy, in conjunction with Garrard Conley's book Boy Erased. Episode 2, about the Mama Bears, was my main focus.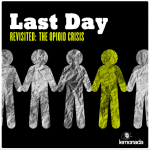 Last Day – a show about what's killing us, hosted by Stephanie Wittels Wachs. I helped with the launch of the first season (and Lemonada's first show!), particularly the first two episodes. Episode 2, about Stephano Cordova Jr., was a true privilege to tell.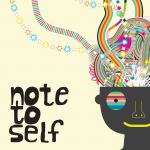 Some episodes of Note to Self that I'm particularly proud of include What We Learned From Grandpa's FBI File (my grandpa), The Bookie, The Phone Booth, and the FBI (a brief history of the 4th Amendment), and I Didn't See Your Text (the brilliant Esther Perel, plus I made a ghosting textbot).
At WNYC I often covered the justice system, including a series on New York's judicial elections (one, two of many including a voter guide) and a series (one, two) on civil forfeiture in New York. My reporting on traffic deaths in New York included a data project tracking the deaths no one was counting, that time the NYPD didn't tell the press about all traffic fatalities, and that time no one would tell us where the speed cameras were except it was obvious from the opengov data.
I also helped make essential NYC stock photos for things like stoop drinking and pregnant lady standing on subway.