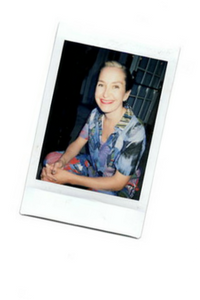 tl;dr
My favorite things to report on are people, poverty, technology and the justice system, separately and together. I've reporting for 15+ years, in print and audio. I know my way around a FOIA and a spreadsheet. Happiest behind the scenes.
I'm a senior producer at Pineapple Street Media, where I produced Stay Tuned with Preet, and now narrative projects. Before that, I was the senior producer at Note to Self, at WNYC Studios. And before that, I was the reporter for WNYC's all-star Data News team.
In my free time, I'm working on a show about disaster preparedness, and how to nurture community in a time of crisis.
the long version
I love producing and reporting audio stories. I've reported a lot on how poor people navigate the civil courts, particularly family court and immigration court. Stories about forfeiture, access to counsel in the immigration courts, and termination of parental rights. I spent several years reporting a series of articles exploring what happens when people confront lenders and landlords in court without the benefit of lawyers, as almost all low-income borrowers do.
At Pineapple Street, I've worked on weekly shows and long-term narrative projects. As a freelancer, I've made a series with Jad Abumrad about gay conversion therapy called UnErased, a series with Edible Magazine about food and technology, and a series about the opioid crisis.
Before WNYC, I was an Alicia Patterson Fellow and a  project editor at the Investigative Reporting Workshop. Before that, I was a reporter at the Center for Public Integrity, covering the subprime mortgage meltdown.
I started in radio at WBAI, producing a live three-hour morning show. I was co-director with Deepa Fernandes of a nonprofit called People's Production House, which trained low-wage workers and high-school students as radio reporters. I did community organizing and policy work around subprime mortgage lending, back in the early 2000s.
I make things from fabric, yarn and thread. I experiment with ice cream. I speak fluent French and interview-capable Spanish. And I worked on special effects for Starship Troopers.